Events
You want to get to know us? We are looking forward to personally meeting you at the following events.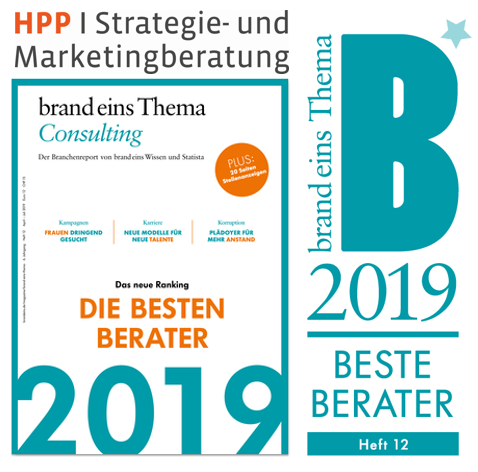 Best Consultants in Germany – the 6th year in a row!
These were determined by a survey based on interviews with representatives from the industry itself (colleagues recommendation) and representatives from the companies (client assessment.
For the sixth year in a row, we can now count ourselves among the best management consultancies in Germany. We were awarded for the "Automotive Industry" sector as well as for the areas of "Sales, After-Sales & CRM" and "Marketing, Brand & Pricing". We are particularly pleased about two newly won awards in the categories "Strategy Development" and "Technology & Telecommunication".
The "Best Consultant 2019" award encourages us in our work and our philosophy of tailor-made solutions with maximum customer orientation. This would not have been possible without the confidence placed by our customers. For this we are very greatful.
(in German only)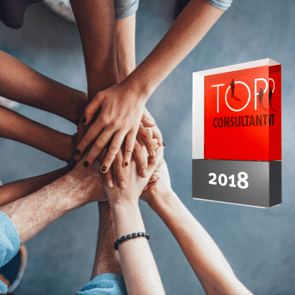 Another award: HPP among the best consultants in Germany!
Professionalism, competence and, of course, satisfied customers – these are the central criteria of the consultant comparison Top Consultant. The award serves medium-sized companies as a reliable orientation aid in the confusing consulting market
Only the scientific directors of the competition, Prof. Dr. Dietmar Fink and Bianka Knoblach, decide which companies are awarded the Top Consultant seal. On behalf of compamedia, the two managing directors of the "Wissenschaftliche Gesellschaft für Management und Beratung" (WGMB) in Bonn interview reference customers of the participating consulting firms. The results of this customer survey will then be evaluated together with other company data. HPP achieved top marks. We would like to thank our clients for this and continue to guarantee excellent cooperation!
(in German only)
Our Top Consultant profile and information about the award can be found here.