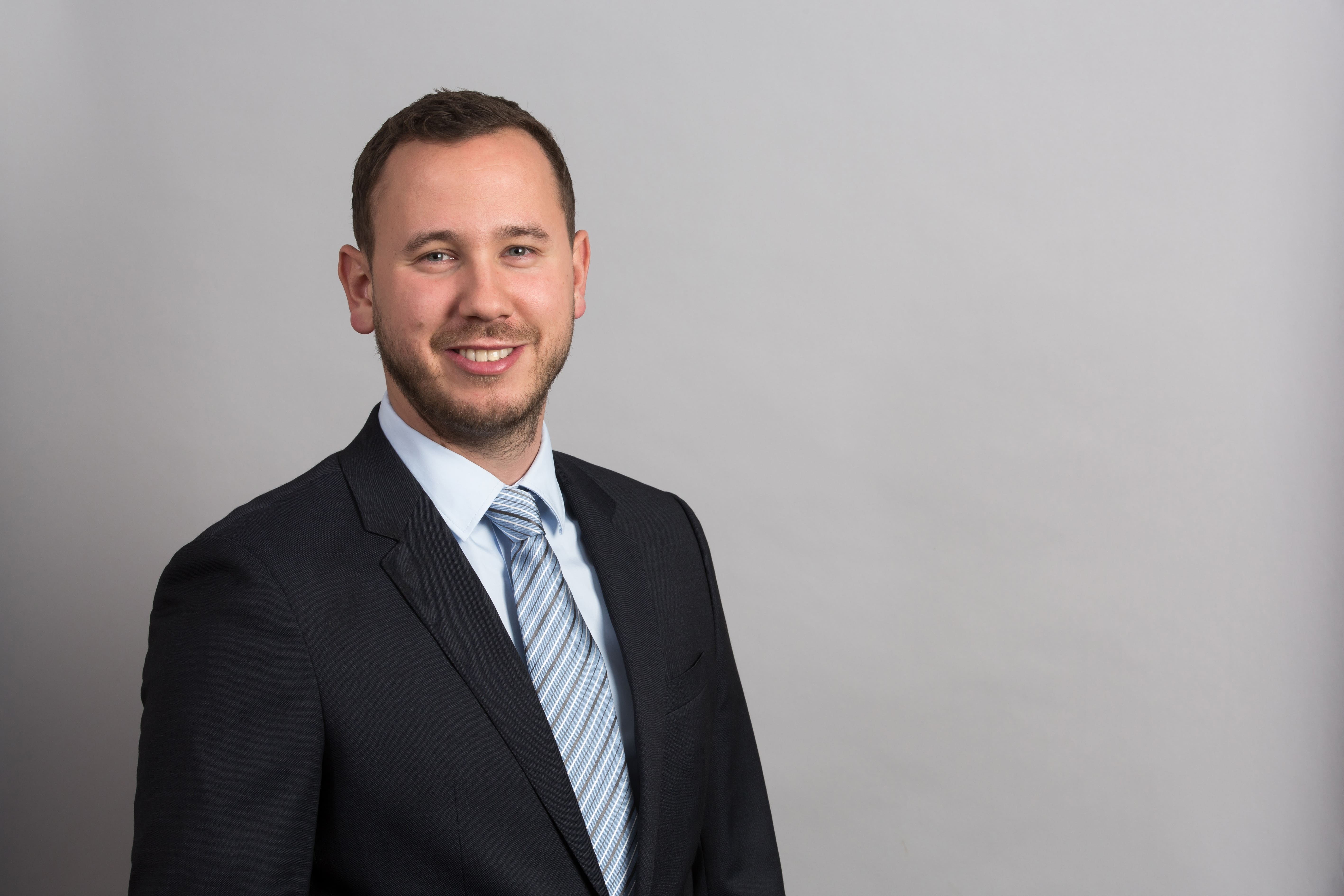 My name is Martin Wittenberg and I have been a consultant at HPP since June 2017. After having studied at the University of Cologne and at the Philipps-Universität Marburg, the only job which came into consideration for me was one with a dynamic job profile to grow both professionally and personally.
For a long time, my image of consultancies was shaped by common clichés and beliefs in a lot of overtime and elbow fights among colleagues. Only when I concentrated more on the industry during my master's program, I became acquainted with the many facets and opportunities of the job profile. The top priority of my job search was to find a consultancy with a corporate philosophy I could easily identify with. Although there was only a handful of selected employers in the running, today I can confidently claim that I have made the right decision and found the perfect job.
Right from the first day I was part of a small project team to carry out a market potential analysis for a medium-sized market leader. I benefited immensely from the project manager's many years of experience, who gave me a lot of helpful tips at the beginning. At HPP, all partners are not only project leaders but also part of the project team. I quickly took on more responsibility and gained early experience in direct customer contact.
I instantly got to know the special working atmosphere of an owner-managed consulting firm like HPP. In addition to the very warm welcome, my new colleagues gave me the feeling of being part of a community from the first moment. No matter if Junior Consultant or Partner, the door was always open and no question remained unanswered. In addition to that, my mentor was always at my side with advice and support. Still today, I appreciate the open-door policy at HPP, because no matter what concerns you have, there is always someone to whom you can turn to.
The special corporate culture of HPP certainly also stems from the regular team events. During the common leisure activities, the respectful and friendly way of dealing with colleagues is apparent. This unique team spirit and such a strong solidarity certainly cannot be found with a lot of employers. In many ways, HPP is a product of its employees because each consultant can contribute with their own ideas and set new impulses. The many internal projects provide enough opportunities to get involved and let the creativity evolve freely.
Just like at the beginning of my time at HPP, I am still confronted with new challenges every single day. I enjoy not knowing what to expect for the coming days at the beginning of the week. The daily changing tasks as well as the close cooperation with more experienced colleagues at HPP are the reasons for my steep learning curve. In particular, the structured feedback discussions are a remarkable opportunity to become aware of your own strengths and at the same time identify optimization potentials.