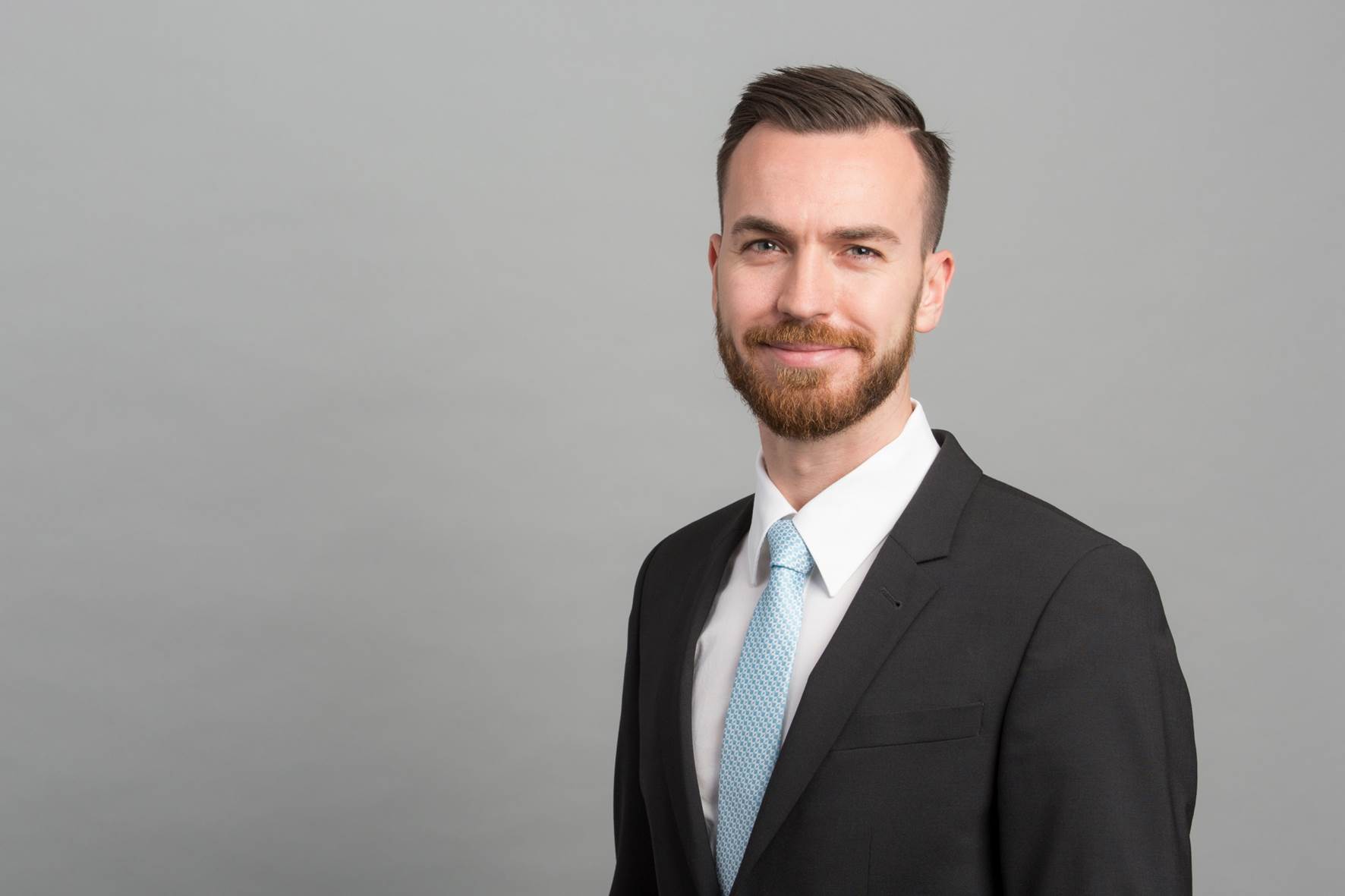 My name is Dimitri Jakowlew and I started in March 2018 as Junior Consultant at HPP. After my master's degree in business administration with technical qualifications at the University of Kaiserslautern and a semester abroad in St. Petersburg, I was looking for a career entry in marketing related to the automotive industry. The consulting industry offers a dynamic environment with versatile, exciting projects and enormous potential for a steep learning curve and career opportunities.
Due to HPP being awarded as a top consultancy by the magazine brand eins, amongst others in the areas of sales, after-sales and CRM, I became aware of HPP for the first time. After having been convinced by the strong focus on strategy and marketing projects, the industry focus on automotive and telecommunications as well as the international orientation of HPP, I decided to apply.
During pleasant talks with the partners and a lunch with directors, I had the opportunity to meet some of my future colleagues on the recruiting day to get a better impression of the work as a consultant and the HPP culture. In addition to questions about my professional background and interest in consulting in general, HPP and their industry focus, basic questions about me were relevant. Quickly, a positive feeling could be felt from both sides. Methodical knowledge, logical thinking and problem-solving abilities were also examined with the help of some case studies. An additional exchange with a young consultant convinced me all the more to accept the subsequent job offer.
My first project deals with the development of a new brand positioning for an international car manufacturer. In the course of changing environment and customer requirements, the goal is to review the current brand model for LCVs (Light Commercial Vehicles) and to redesign it for the future. Already during the offer creation, I gained an overview of project procedures and content as well as time, personnel and budget planning within the project management. In alignment with HPP's integrative approach, I am taking over responsibility for subproject tasks in all three phases of the project, namely analysis, development and implementation of the new brand model. The fantastic cooperation of the team members has to be highlighted: An experienced senior consultant is offering guidance and security in the project, while I am also allowed to coordinate interns who are supporting us. Participation in workshops and interviews with experts in the field, regular appointments for coordination with the client and a field study are amongst the many reasons why it is never getting boring and making the project particularly varied. This way of working underpins the customer orientation and the practical approach of HPP.
In addition to the project business, we consultants can also participate in a variety of internal topics. In the digitalization team, I can identify needs for action with research, benchmarking and gap analyses and make a positive contribution to our corporate development.
All in all, my first impression perfectly reflects my expectations: Challenging tasks, friendly teamwork with mutual support and flat hierarchies with office doors being open at all times and even partners as well as directors working on operative tasks with the rest of the project team. Everyone is being on a par with each other and enthusiastic about an open discussion which leads to many creative ideas. A separate office which I am sharing with a colleague, offers peace and the advantage of being able to exchange and solve problems together. I quickly became friends with my colleagues as part of a harmonious community, with after-work and team events strengthening the sense of solidarity. Within the scope of the mentoring program, I always have a contact person who is supporting me when something is on my mind. During periodic employee appraisals, mutual feedback is obtained and every concern is valued. The monthly team meetings to discuss current topics illustrate the open communication in the company once again.
At HPP I am offered a pleasant, collegial working environment with opportunities for self-dependent development in which I feel very comfortable. I am looking forward to growing with new challenges ahead and to continue contributing positively to company affairs.